SBD arbetar med två huvudinriktningar.
Förmedling av emballagelösningar för industri, handel och bygg.
Hjälp med affärsutveckling.
Vi hörs när du är redo!
Ring +46 70-6513378 för mer info eller maila: s.m.fransson@gmail.com
.


"Rapport is the currency for being effective with others in business"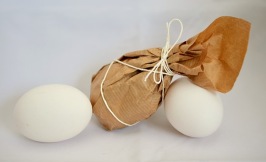 Vi förmedlar rätt kontakter inom industri, handel och bygg för lönsammare inköp av produkter och tjänster inom emballage och transportförpackning.
Huvudinriktning är skummad polyeten, profiler, kant och hörnskydd, bubbelfolie, postpåsar i skum och bubbel, kurirpåsar och påsar i papper och well samt förpackningar i wellpapp.
SBD is a management consulting company, that assists clients in order to improve their business.

Our goal is in cooperation with the customer, develop and promote activities to its full potential by beeing involved and guide the customers development process. We indentify and anlyze emerging situations and create new opportunities. We look beyond and search for continoues improvement helping you to the next level.

Agency for packaging supplies within industry, construction and commerce.
Foam profiles for edge protection, foam and bubble in sheets, bags and laminate.
Cardboard boxes, bags lined with bubble and foam, paper and corrugated bags, packaging envelopes and courir bags.
Vi kopplar ihop producent med köpare för att hitta den mest opimala lösningen.